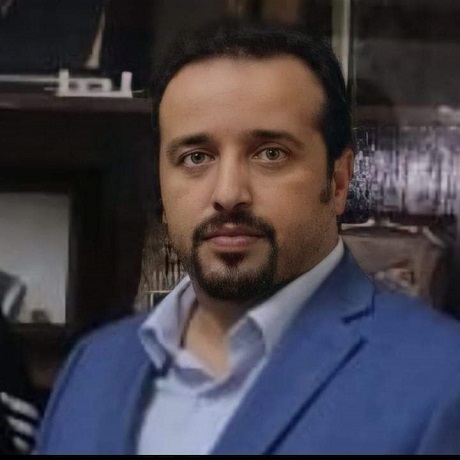 Biography
Al- Ma'moun Hamed Mohammad AlGhneimiyin
1993 University of Jordan
Bachelor degree major in Psychology and minor in Political Science
1993-2019 Operation & Training Specialist officer at the Jordanian Armed Forces/ General Intelligence Department GID: retired with rank of Colonel. TOT specialist in capacity building (foundation & specialized courses), in & outside Jordan
1999-2001 Immigration Officer and Terminal Officer at Queen Alia International Airport (QAIA)/ section of borders / GID
2003-2005 Training Expert at GID Training Center.
2015-2017 Plan Office Chief and Operations Officer at the National Center for Security & Crisis Management (NCSCM)
2016 Evaluator and Scenario Editor for United States Central Command Exercise (USCENTCOM) – (EAGER LION 2016 – Jordan)
2017 Participant in preparation and evaluation of "The national six crisis management plans" and its exercises by (NCSCM)
2019 Trainer of Psychosocial skills, Self-Awareness, Crisis Management and Citizenship concept courses for (GIZ/ Germany) by HABQ institute.
2020 Trainer at (UNIHRD) workshop; (Youth Behavior in Covid-19 Pandemic/ Psychological Resilience).
2020 Trainer and lecturer in online workshops about the (Crisis management during covid-19), with (HABAQ) and (UNIHRD)
2020 Webinar Lecturer (The rule of law and the democratic institutions in the Arab world), arranged by the (Embassy of Mexico) in Jordan in cooperation with the University of Morelos in Mexico
2021 … Board member, of Jordanian Psychological Association (JPA).
2021 Guest and session facilitator in (National conference for youth social participant)
Conducted by (GIZ/ Germany) and HABQ institute.
2021 Co-Founder and General Manager of (New Generation Center for Development
and Human Rights Awareness/ NGDHR), Amman- Jordan
2021 Women's Empowerment Lecturer for Greater Amman Municipality campaign (SHE
has place and possession) during the international (16 Days of Activism against Genderbased Violence) by UN women
2019 Scientific Day of Jordanian Psychological Association (JPA).
2017 Emergency, at the National Center for Security & Crisis Management (NCSCM)
2017 Critical Incidents Management and Operational Support (British Embassy)
2016 Integrated Disaster Risks Management and Reduction at National Level (UNISDR – Swiss Agency for Development and Cooperation SDC)
2016 Leadership Skills and Strategic Planning (Jordan Institute of Diplomacy)
2015 NATO Official Visit with NCSCM (Brussels – Belgium)
2015 Coordination Mechanism during Humanitarian Crisis (Red Cross – Jordan)
2015 Geographic Information System, Crisis Management, TOT (NCSCM)
2004 Training Specialists Skills & Career Development Course from Institute of Organizational Capacity Building & Studies
2004 Abu-Ghazaleh IT International Diploma \ University of Cambridge.
2001 Aviation Security Basic Training for Airport Security Personnel, Queen Noor Civil Aviation Technical College/ ICAO (Amman – Jordan)
1999 Federal Aviation Administration course (Advanced Civil Aviation Management), FAA/ Washington DC- USA)
1999 Protocol and Public Relations Course (Amman-Jordan)
Psychosocial skills
Psychological Resilience
Self-Awareness Concept
Emotional Intelligence
Types of Personality
Social Intelligence
Leadership and influencing
Opinions and Attitudes
Creativity and Positivity
Communication skills
Time Management
Crises Management
Life Skills
Antiterrorism
Tolerance and Intolerance
Decision Making
Team Working
Brainstorming
Problem Solving